Lt John Bower Lewis Heney MC,
CFA & RFC, 1894-1918
Canadian Artillery Officer and RFC Observer
Lt Heney volunteered from Canada to join the war in Europe and gave his life as a young man in the service of his country and the Empire.
Bower Heney was born June 18, 1894, in Nepean, Ontario, the son of Frederick and Ida Heney. Bower's father was the Reeve (Mayor) of Nepean, President of a number of local companies and the owner of the Russell Hotel in Ottawa.
Heney attended Ashbury College, Ottawa, where he was active in sports. In his graduating year, he won the school's Nelson Shield for outstanding academic, social and athletic performance, as well as leadership qualities. He went on from Ashbury to McGill University in Montreal, Quebec.
As the war continued in Europe, an initial mobilisation was called in Canada. Heney volunteered to join the Canadian Militia. Initially he was assigned to the 23rd Battery Canadian Field Artillery (CFA) and signed up to serve with the Canadian Overseas Expeditionary Force in January 1915. He completed his military instruction at the Royal School of Artillery, Kingston, Ontario, in November 1915 qualifying for the rank of Lieutenant. At this point he was attached to the 8th Brigade Ammunition Column.
| | |
| --- | --- |
| Heney joined the Canadian Forces in France in 1916 and saw action with 32 Battery CFA (8th & 9th Brigades) at Ypres, the Somme, Kemmel, Vimy Ridge and Arras. He was awarded the Military Cross for an action at Vimy Ridge 9-11 April 1917. Heney had been commended for his bravery by the CO of the 4th CMR (1) for establishing an observation position "under very heavy fire" from which to direct (9th Bgd)(2) artillery fire in support of the 4th CMR. The action was in front of Vimy village at La Folie Farm. (See link to map.). | Lt Bower Heney MC, CFA |
At the end of 1917 Heney achieved an early ambition by joining the RFC on attachment as an observer. It was common practice for artillery officers to join the RFC Squadrons associated with artillery direction and Heney joined No 2 Sqn at Hesdigneul.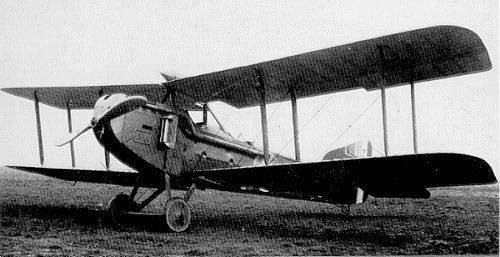 Armstrong Whitworth FK8
No 2 Sqn operated Armstrong Whitworth FK8's. Heney flew as an observer variously with Lt Montgomerie (of the diary), and Lts Thompson and Collins, crashing on the airfield in fog with Thompson in February 1918, before tagically being killed in a flying accident with Lt Collins on 9 March 1918. Several references are made to Heney in Lt Montgomerie's diary including his final flight.
Lt Bower Heney was buried alongside Lt Robert Collins at Choques Military Cemetery on 11 March 1918.
Notes:
(1) Canadian Mounted Rifles, 8th Infantry Brigade, 3rd Canadian Division
(2) 9th Artillery Brigade CFA or "Carscallen's Group" commanded by Lt Col Carscallen, 3rd Canadian Division.